SUITE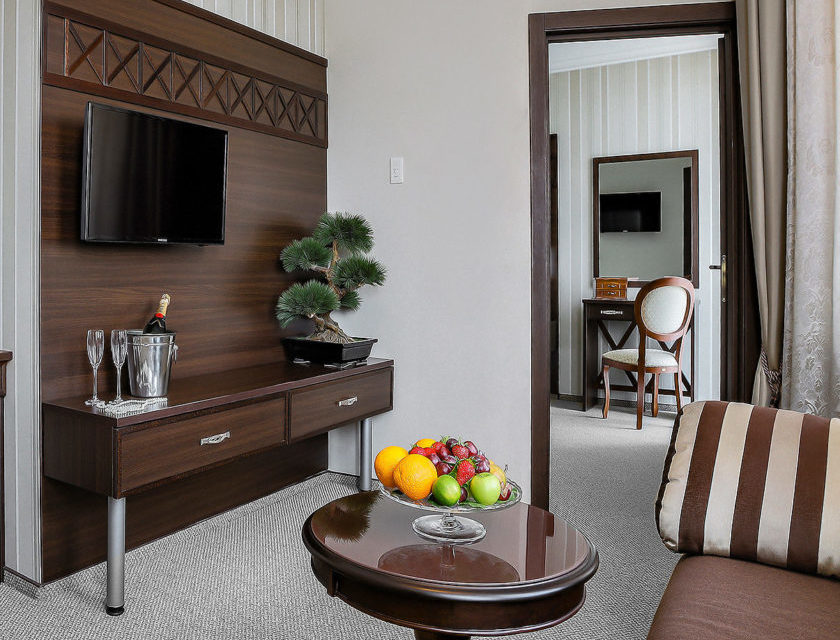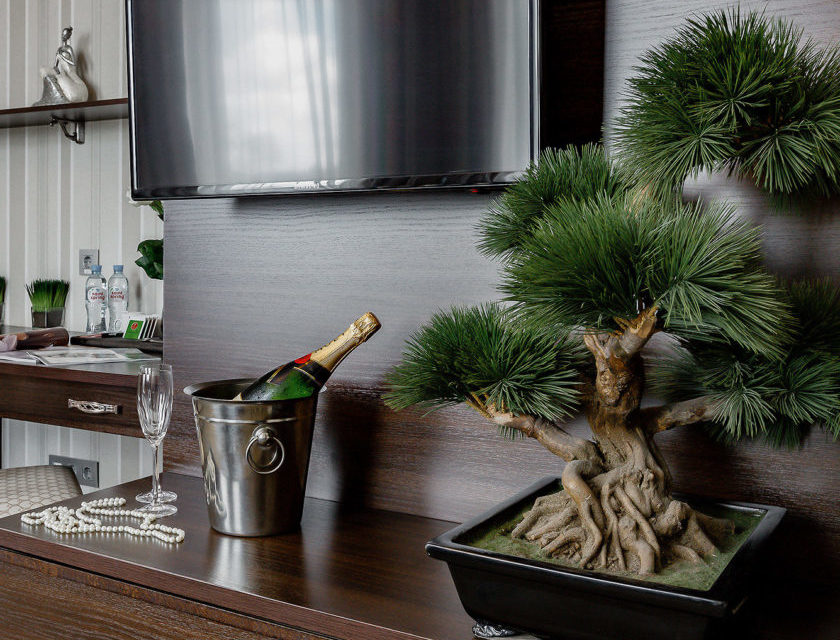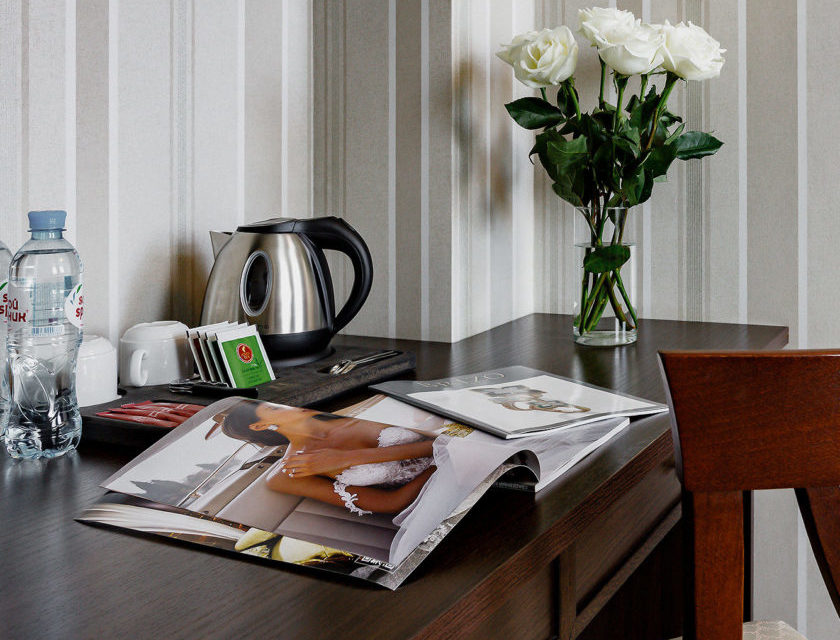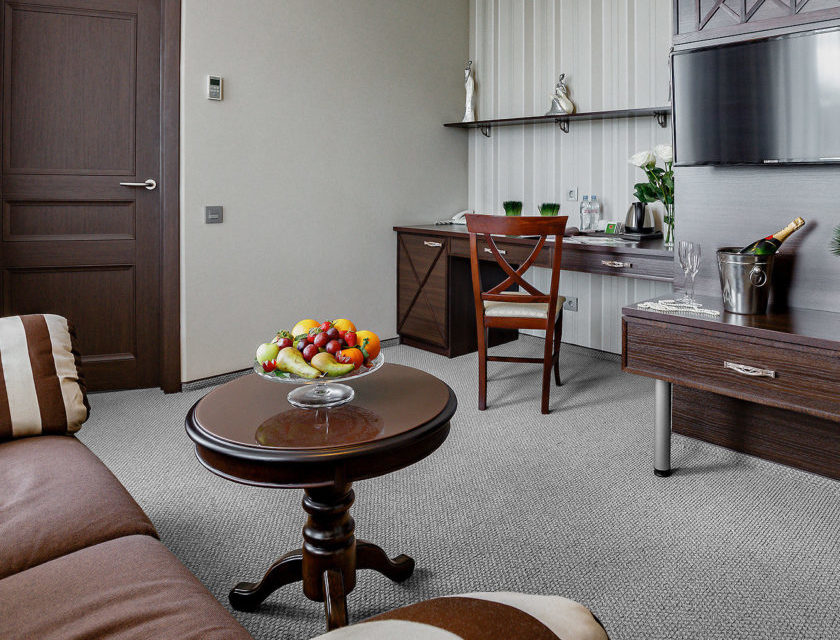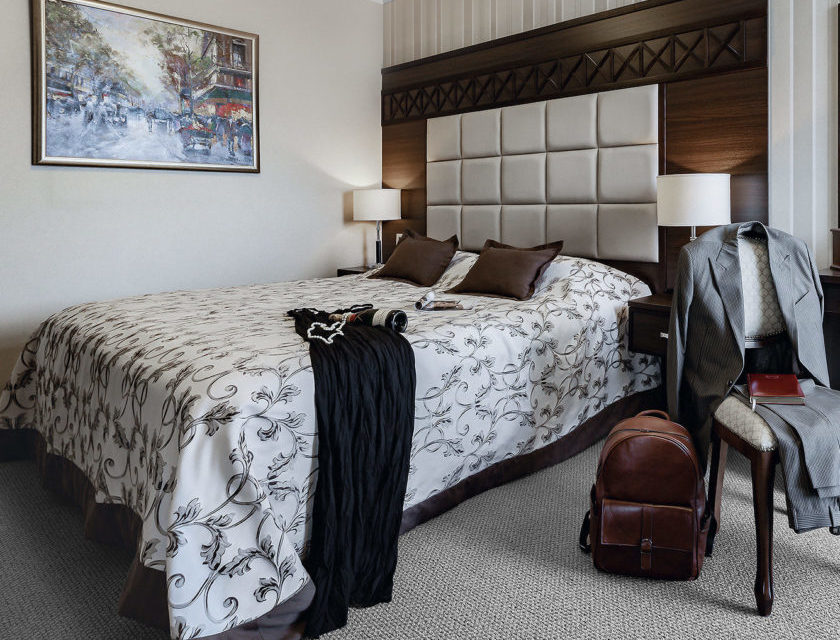 The "Suite" category differs by its spectacular decoration, classic style and emphasizes the status of its residents.
There are two plasma TVs. High-quality, comfortable and solid furniture, pleasant color range of the interior will provide comfort not only to your body but also vision, creating all the necessary
conditions for a pleasant stay.
Two-room apartment will be ideal for busy people with a high requirement to a place of stay, job and relaxation.
Wi-Fi
Room service
Safe
Breakfast
Secure parking
TV
Mini bar
Book Now